Processes exist for checking the completeness of pre-packaged products. However, only our X-ray based procedure provides an actual view of what is inside, and it does this on many different levels.
X-ray inspection is a superior technology to optical, camera-based completeness checks. Non-transparent packages, even with metallic contents, are easily penetrated by X-ray radiation. This means that the package can be inspected at any point on the production line.
X-ray technology also offers advantages over the use of weighing equipment, because X-ray imaging can also ascertain the positioning of products inside the packaging.
Here we present two examples where this type of completeness check is in use. They give you an idea of the performance capacity of our inspection systems. If these processes are also possibilities for you, then talk to our experts. Together we will develop an optimised concept tailored to your situation.
Regulations of retail chains, and of course the demands of end consumers, require that consumable products must always be offered for sale free of faults and complete in a closed package. A 100% inspection of all end products is necessary to guarantee a consistent consumer experience.
For these inspections, our systems can determine several things simultaneously, and they can do it real time. IMS systems give you the capability to always offer your customers faultless products. Typical application areas: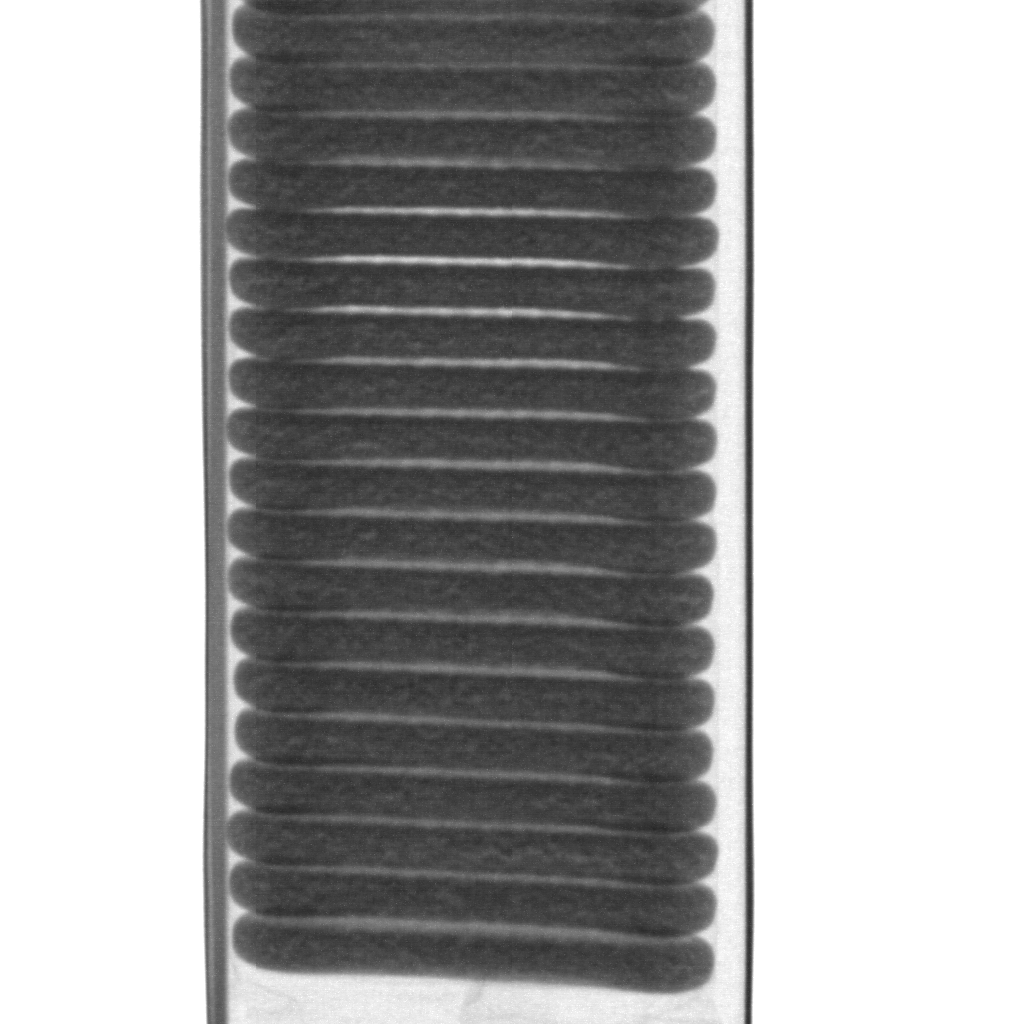 In the industrial sector, the focus is less on sales of pre-packaged products, and more on inspection of pre-assembled components; this is a frequently requested inspection task. Here, we can "see" into the housings of finished elements, and not only look for completeness of the components, we can also see (for example) how the individual cables are routed. 
With the advance of 3D printing, even into the industrial sector, tasks in this area are becoming ever more frequent. With X-ray systems we can ensure that the structure of 3D printed components meets the specific requirements.
X-ray images, with their incredibly dynamic contrast range, offer advantages for many industrial products, in particular for the assembly or mounting of mixed materials of varying density (e.g. plastic/metal).
Typical applications
Holger Sauerzapf,
Sales & Product Manager
Request a personal consultation appointment now
Simply use our Contact Form to request a consultation appointment. Provide some information about your subject of interest, and we will get back to you as quickly as possible.
We look forward to your enquiry!